LIMITED EDITION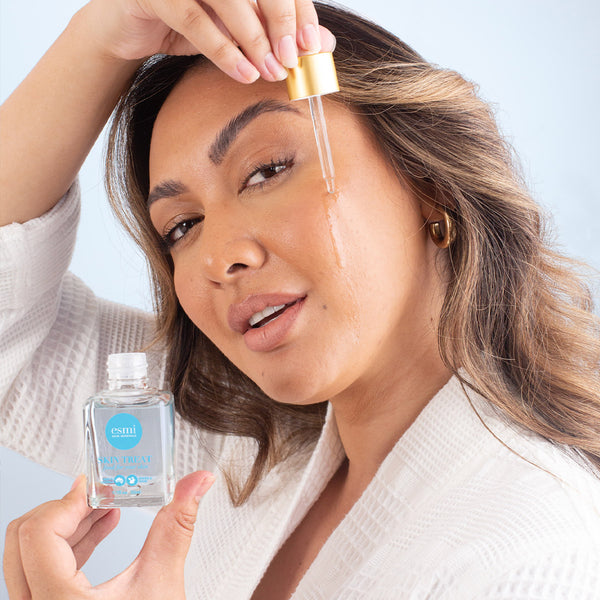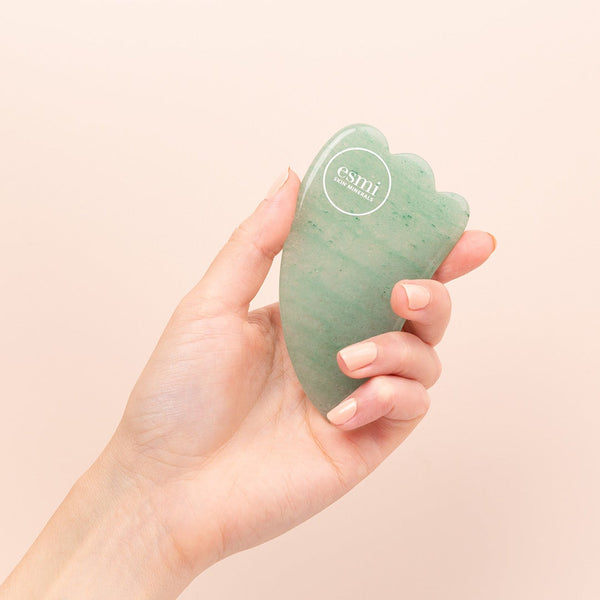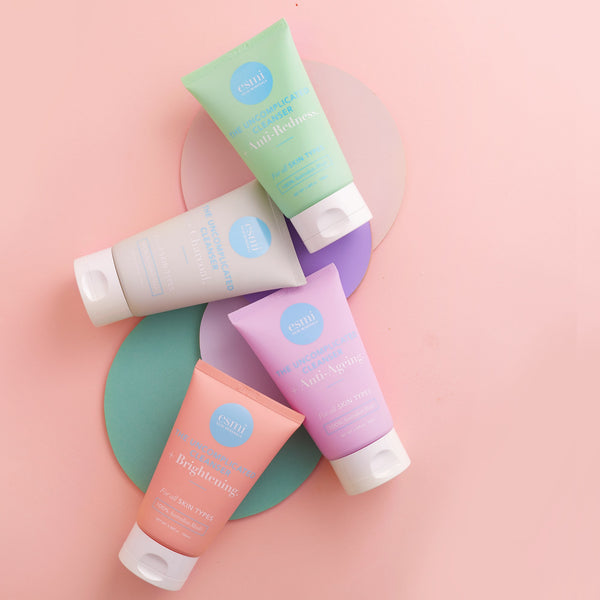 Ultimate Bakuchiol Nights Bundle
$252.00
$139.30
save $112.70
Wake up glowing with esmi's Ultimate Bakuchiol Nights Bundle.
For smooth and rejuvenated skin, start with a gentle Skin Mylck cleanse with Probiotic Lysates to balance and strengthen your skin barrier. Follow with Rejuvenating Afterglow Bakuchiol, a powerful, yet gentle-on-the-skin natural alternative to retinol to stimulate collagen production, encourage cell turnover and brighten uneven skin tone. Wake feeling refreshed and glowing. Then take your ritual to the next level with the beautiful green aventurine Gua Sha. Gently massage your face to promote circulation, improve the appearance of fine lines and wrinkles, kickstart lymphatic drainage and relax. Complete your routine with Eye Delight to smooth and soften the eye area keeping in nourishing and hydrated while you sleep. Wake up feeling refreshed and glowing. 
Includes:
Afterglow Rejuvenating Bakuchiol 
A powerful, yet gentle-on-the-skin natural alternative to retinol, esmi's Afterglow Rejuvenating Bakuchiol is a serum that stimulates collagen production, encourages cell turnover and brightens uneven skin tones.
Your Choice of Cleanser
Unlike many gel-based or foaming cleansers, a cream cleanser won't strip the skin of oil and moisture or leave it tight and dry post-cleanse - signs your face cleanser is too harsh. Our cruelty free cleanser range not only gently removes impurities for a hydrated, soft complexion you'll find cleanser options to target specific skin concerns too.
Gua Sha Stone
Take your skin care to the next level with the beautiful green aventurine Gua Sha. With endless benefits, the Gua Sha helps to promote circulation, improves the appearance of fine lines and wrinkles, lymphatic drainage and relaxation. Pair your Gua Sha with your favourite esmi oil for the ultimate benefits. 
Eye Delight Balm
Restore and refresh with this ultra-moisturising eye balm. Help to firm, hydrate, and reduce puffiness in the delicate eye area.
What will the cost of shipping be?
All orders receive complimentary standard shipping - no minimum spend! Your order will be sent using Australia Post or DHL and can be tracked. Need your order asap? We have express shipping options available for you for a small fee. For more shipping info click here.

When will my order be sent?
Orders received by 3:00pm, Monday to Friday, will be dispatched the same day! Please note that there may be slight delays in shipping at times of high volume orders. Please also consider public holidays when checking the shipping method. If you have any concerns or questions regarding your order please don't hesitate to contact us.

Can I return the product?
We hope that you will be delighted with your order, however, we do accept returns and are happy to offer you a store credit or exchange. You'll just need to:
1. Contact us within 14 days of receiving the product and
2. Return the item unused and in original, unopened and undamaged condition.
Are these products right for you?
Chat to one of our qualified beauty therapists to find out if these products will suit your skin, and get a personalised skin care routine.
How to use
How to:
Apply a pearl-sized amount of your Cleanser of choice to damp hands and massage gently into skin with an upward motion. Rinse thoroughly with lukewarm water or remove with esmi's Microfibre Facial Cleansing Mitt. The cleanser perfectly preps skin to maximise the potency of other skincare.
After cleansing and applying your favourite water-based serums, follow with 2-3 drops of Afterglow Rejuvenating Bakuchiol. Work the serum into your skin with your Gua Sha Stone.
Place your Eye Delight Balm applicator on the top of the cheek/orbital bone. Gently squeeze the tube until the product starts to appear from the tip, a grain of rice size is enough for both eyes. Gently massage in a circular motion using the steel tip or fingers until all product is absorbed.