LIMITED EDITION BAG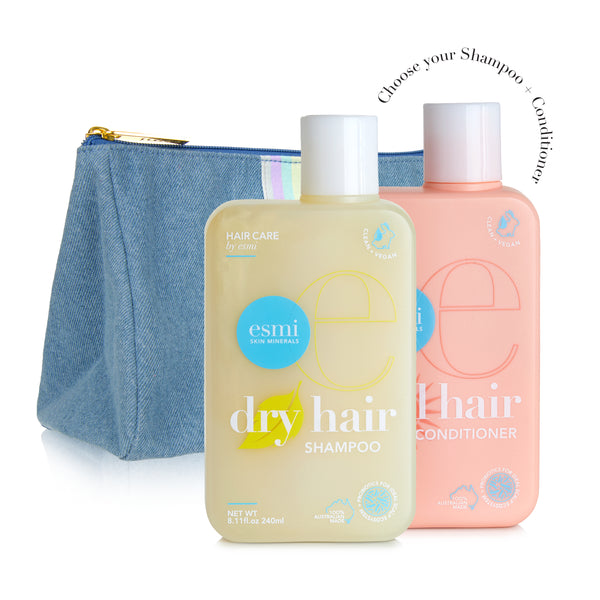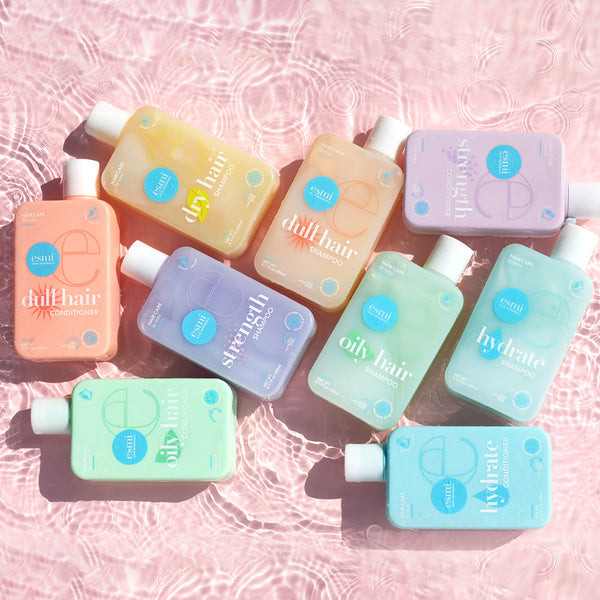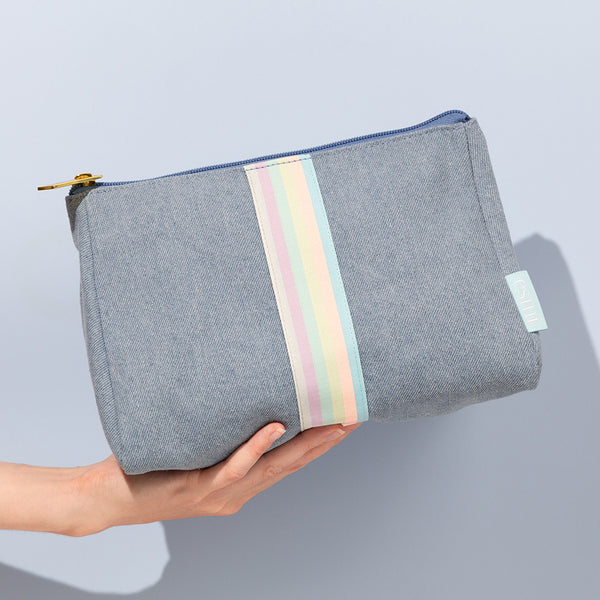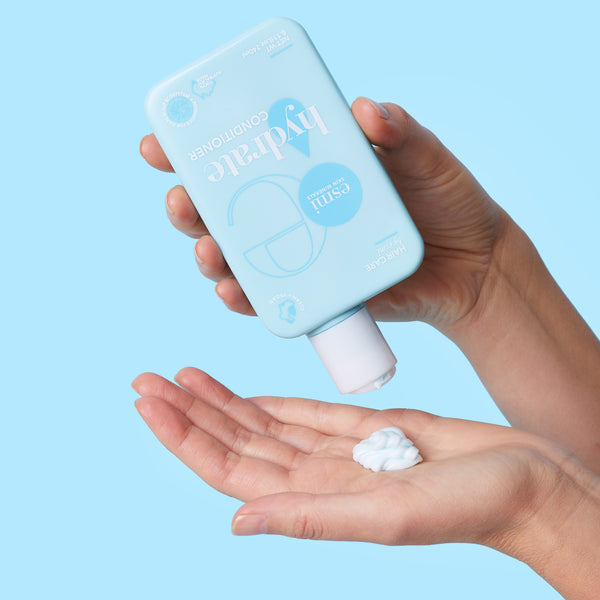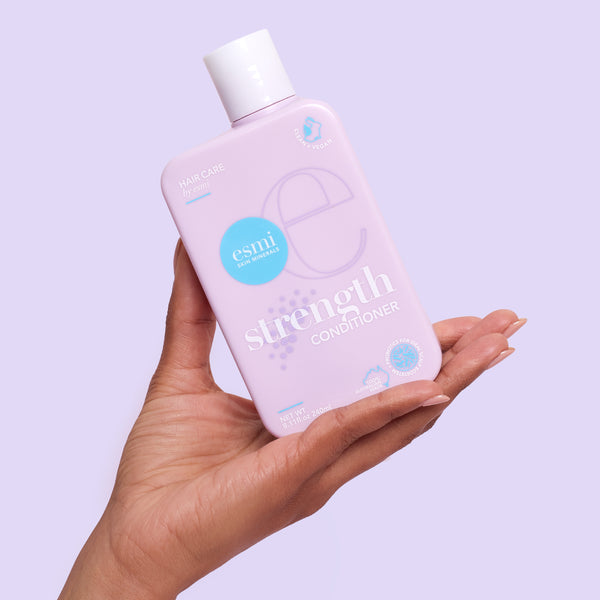 Hair Today Gone Tomorrow Bundle
A shampoo and conditioner duo perfect for your hair type + our Denim Bag to store your haircare.
Choose a shampoo and conditioner duo perfect for your hair type. Plus, enjoy our Limited Edition Denim Bag to store them in for when you're on the go. 
Includes:
Your Choice of Shampoo: 
Hydrating Shampoo 240ml 
esmi Hydrating Shampoo is a gentle, sulphate free shampoo that will hydrate as it cleanses, leaving your hair and scalp feeling hydrated, soft and revitalised. 

Oily Hair Shampoo 240ml 
esmi Oily Hair Shampoo is a refreshing Sulphate free shampoo that will gently but deeply cleanse to balance oil production, remove debris and sweat build up without stripping your scalps natural moisture barrier. 
Dry Hair Shampoo 240ml 
esmi Dry Hair Shampoo is sulphate free and ultra gentle, It will nourish as it cleanses, leaving your hair and scalp feeling soft and supple with less frizz, adding bounce and shine.

Dull Hair Shampoo 240ml 
esmi Dull Hair Shampoo will gently cleanse as it repairs heat and UV damaged, dull and lifeless hair. 

Strength Shampoo 240ml 
esmi Strength Shampoo will gently cleanse as it repairs and strengthens damaged, weak hair. 

Your Choice of Conditioner: 
Hydrating Conditioner 240ml
esmi Hydrating Conditioner will nourish and hydrate without leaving hair feeling heavy or weighed down.

Oily Hair Conditioner 240ml
esmi Oily Hair Conditioner is a refreshing conditioner that lightly nourishes without leaving hair feeling heavy or weighed down.

Dry Hair Conditioner 240ml
esmi Dry Hair Conditioner is rich and intensely nourishing to repair dry, damaged and brittle hair.

Dull Hair Conditioner 240ml
esmi Dull Hair Conditioner will assist in repairing stress caused by UV and heat damage. Promotes healthy, strong hair growth, for softer, smoother brighter hair.

Strength Conditioner 240ml
esmi Strength Conditioner is a rich nourishing conditioner with weak and damaged hair in mind and will help promote healthy, strong hair growth.
Denim Bag (Limited Edition)
Conveniently store your esmi Hair Care and more in this adorable limited edition Denim Bag. Soft faded denim look fabric with a cute rainbow stripe and chunky gold zip closer. Suitable for travels and fun.

What will the cost of shipping be?
All orders receive complimentary standard shipping - no minimum spend! Your order will be sent using Australia Post or DHL and can be tracked. Need your order asap? We have express shipping options available for you for a small fee. For more shipping info click here.

When will my order be sent?
Orders received by 3:00pm, Monday to Friday, will be dispatched the same day! Please note that there may be slight delays in shipping at times of high volume orders. Please also consider public holidays when checking the shipping method. If you have any concerns or questions regarding your order please don't hesitate to contact us.

Can I return the product?
We hope that you will be delighted with your order, however, we do accept returns and are happy to offer you a store credit or exchange. You'll just need to:
1. Contact us within 14 days of receiving the product and
2. Return the item unused and in original, unopened and undamaged condition.
Are these products right for you?
Chat to one of our qualified beauty therapists to find out if these products will suit your skin, and get a personalised skin care routine.
How to use
How to:
Apply Shampoo to your hand, and lightly lather with water. Massage into wet hair for a few minutes to remove dirt and residue. Rinse thoroughly. Repeat to cleanse hair and scalp.
Follow with your favourite esmi Conditioner. Squeeze the excess water out of your hair. Apply Conditioner to your hand, massage into your hair and leave for a few minutes. Rinse thoroughly.
Store them in your Denim Bag for adventures away, along with your other esmi hair or skin care products!