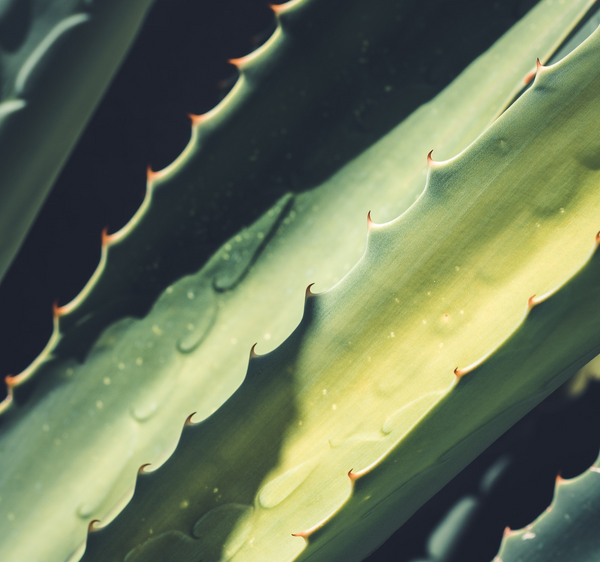 Your skin is like a delicate ecosystem
We only use the highest quality TGA approved cruelty-free ingredients in our products.
24K Gold

Aids with skin repair and will assist with collagen depletion to help reduce fine lines.

Acai Oil

Antibacterial with a high absorption rate that can improve your skin's elasticity. It can help relieve splitting or cracking in your skin and provide relief for other conditions, such as psoriasis & acne.

Acetyl Hexapeptide 8

Helps to prevent muscle movement that is responsible for wrinkles. Has water-binding properties and skin-restoring abilities that play roles in helping skin look and feel younger.

Allantoin

Helps to condition and protect the skin, promotes skin healing.

Aloe Vera

Great for dry skin and compromised skin barriers to calm and nourish.

Apple Fruit Extract

High in antioxidants to protect your skin from free radicals, and to help it maintain youthful elasticity for longer.

Apricot Oil

Loaded with fatty acids that provide nourishment for dry and chapped lips.

Argan Oil

Packed with omega fatty acids, vitamin E, and linoleic acids, all of which work to lightly moisturise your skin, soften dry patches, and even reduce acne.

Arnica

Wonderful for breakout prone skin as it speeds up healing time.

Ascorbic Acid (Vitamin C)

Helps with overall skin brightening, can also help to lighten pigmentation. Powerful antioxidant to help protect and strengthen skin cells.

Avocado Oil

Deeply nourishes dry and damaged hair, adding lightweight moisture and shine.

Bakuchiol

Stimulates skin cell turnover, smooths fine lines and wrinkles and improves skin tone and texture.

Bamboo

A gentle physical exfoliant, wonderful for a weakened or sensitised skin barrier. Gently removes impurities and increases cell turnover for bright, purified skin.

Bamboo Extract

A gentle physical exfoliant, wonderful for a weakened or sensitised skin barrier. Gently removes impurities and increases cell turnover for bright, purified skin.

BC Age Rewind Peptide Complex

A peptide blend which helps firm and repair skin, increasing plumping effect; have been shown to stimulate collagen synthesis.

Black Tea Seed Oil

Its antioxidant, anti-ageing and anti-inflammatory properties work to protect, repair and soften the skin.

Blue Chamomile

Known for its anti-inflammatory properties, it reduces redness and improves dryness.

Blue Tansy

Calms irritated skin, reduces heat, and relieves delicate or troubled skin.

Broccoli Sprout Extract

Natural anti-inflammatory to help reduce redness and swelling.

Burdock Root

A natural plant extract that assists with cleansing, detoxification and maintaining waste elimination. With powerful anti-inflammatory benefits, it helps relieve symptoms of psoriasis and skin eruptions.

Butterfly Ginger Root

A powerful botanical extract protecting against blue light, UV, IR, heat, pollution, ageing and increasing skin luminosity.

Butterfly Pea Extract

Helps ease skin irritation and itching. It also helps in controlling redness, acne, and dryness.

Cacao Seed Butter

Contains a high amount of fatty acids that help hydrate the skin, creating a protective barrier to hold in moisture.

Cacay Oil

A natural source of Vitamin A and E. Brightens and helps to improve skin tone.

Caffeine

Caffeine is a master skin tightener, helping firm skin and banish under-eye puffiness by draining excess fluid from the area.

Carrot Root Oil

High in antioxidants which assist to protect against premature ageing.

Centella Asiatica Extract

Helps to reduce inflammation, and boost collagen with antioxidant-boosting effects, and antibacterial properties.

Chamomile

Powerful antioxidant to fight free radical damage.

Charcoal

Great for detoxing and drawing bad bacteria and chemicals from the skin.

Chinese Horse Chestnut

Helps to reduce water retention to ease puffiness while toning, soothing, and moisturising the skin. The key active ingredient in Chinese Horse Chestnut, escin, also promotes healthy blood circulation and strengthens capillaries for fresher looking skin.

Chondrus Crispus Extract (Red Algae)

Improves moisture retention and helps balance the skin microbiome.

Cocoa Seed Butter

Can help improve blood flow to the skin and slow skin ageing by protecting against damage from the sun's harmful UV rays.

Coconut Oil

Deeply nourishes dry, damaged hair, adds lightweight moisture and shine.

Copper Gluconate

Copper gluconate detoxifies and purifies skin, drawing excess oils from pores to minimise breakouts and control natural sebum levels.

Cranberry Enzymes

The exfoliating action of antioxidant powered cranberry enzymes helps to refine pores and reduces blemishes.

Cranberry Seed Oil

Easily absorbed, this oil conditions the skin and leaves a silky feel.

Cucumber Extract

Cucumber Extract is high in vitamin C and caffeic acid which helps deliver an antioxidant boost while calming inflamed and irritated skin.

esmi Biome™ - EB01 DRY

A biome blend of probiotic lysates specifically tailored to help with a dry scalp and dry hair.

esmi Biome™ - EB02 OILY

A biome blend of probiotic lysates specifically tailored to help with an oily, inflamed scalp and oily hair.

esmi Biome™ - EB03 DULL

A biome blend of probiotic lysates specifically tailored to help with dull hair and encouraging a healthy scalp.

esmi Biome™ - EB04 STRENGTH

A biome blend of probiotic lysates specifically tailored to help with growth and strengthening hair at the scalp.

esmi Biome™ - EB05 HYDRATE

A biome blend of probiotic lysates specifically tailored to help with hydration of the scalp and hair.

Ethyl Ascorbic Acid

A non-irritating Vitamin C derivative that is well tolerated by sensitive skin for brightening and boosting collagen synthesis.

Fingerlime

Supports collagen production and boosts hydration to improve skin tone and elasticity.

Glycolic Acid

Helps to loosen and break apart the bonds of skin cells, which encourages softer textured skin and an increase in skin renewal cycles.

Grape Seed Oil

Can help strengthen the skin's barrier function while plant-derived emollients help seal in moisture and imparts a smooth, soft feel to the skin.

Green Tea Extract

Can help calm redness, soothe acne-prone skin and target signs of ageing.

Hyaluronic Acid

Wide spectrum and triple action. Holds 1000x its weight in water for complete skin hydration, plumping and improvement in fine lines & wrinkles.

Icelandic Volcanic Sand

A mild exfoliator that gently renews the outer layer of the skin revealing a fresher, more youthful complexion.

Jojoba Seed Oil

Has been shown to mimic the sebum flow in the skin. Due to this, it is used to condition, soften and hydrate the skin. Has antibacterial qualities that help control control bacteria in the hair follicle.

Kakadu Plum

The world's highest concentration of Vitamin C (100% higher than oranges). It helps to stimulate the production of collagen and reduce fine lines. It is also effective in lightening and brightening the skin.

Kaolin Clay

The mild exfoliation action of kaolin clay is kind to sensitive and breakout prone skin. It soothes and regulates oil production while deeply cleansing to remove impurities.

Lactic Acid

Can help increase cell turnover and eliminate accumulated dead skin cells on the top layer of the skin.

Lemon Peel Oil

Can help clarify your skin - gently exfoliating dead skin cells that often become trapped in hair follicle and pores.

Licorice Root Extract

Helps strengthen hair and soothes scalp.

Liquorice

A natural skin lightening ingredient which helps inhibit melanin production. It's also a potent anti-oxidant.

Maclura Cochinchinensis Leaf

A natural active ingredient which is excellent to help balance sebum flow. Helps to inhibit acne bacteria and ease inflammation.

Maracuja Oil

Heals dry, chapped or cracked skin. The high content of the antioxidant lycopene helps to improve skin tone and works with vitamin C to help promote collagen production.

Mixed Fruit Enzymes

Fruit enzymes offer gentle exfoliation to the skin for a natural glow. As an exfoliator for all skin types, enzymes gently resurface skin to provide a smooth, radiant complexion.

Mountain Pepper Extract

Helps reduce itching and burning sensations and minimise skin redness. Mountain Pepper is also an excellent skin conditioner.

Niacinamide (Vitamin B3)

Improves the appearance of large pores and uneven skin tone for skin restoration and maintenance. Great for skin restoring and repairing problematic skin.

Papaya Enzymes

Tropical papaya enzymes dissolve dead cells and build-up, revealing a brighter and softer complexion.

Papaya Ferment

Assists in rejuvenating your skin's complexion. The ferment adds good bacteria to the microbiome. Enriched with enzymes that help to exfoliate away dead skin.

Peach Resin

Peach Resin is moisturising and helps firm the skin by improving elasticity.

Peppermint Extract

Rebalances and enhances the appearance of oily hair, improves overall scalp health.

Peppermint Oil

A superior purifying and cooling antimicrobial with anti-inflammatory properties. Peppermint Oil is an effective, natural oil to combat acne, unclog pores and soothe redness.

Peptides

This anti-ageing peptide that reduces the depth of wrinkles caused by facial muscle contractions, being a topical alternative to injections.

Pineapple Extract

Known to contain a range of enzymes that help naturally exfoliate the skin.

Pineapple Ferment

Rich in postbiotics form the fermentation process, with brightening properties. Enriched with enzymes that help to exfoliate away dead skin.

Polynesian Sand

The ultra-fine consistency of exotic Polynesian sand provides gentle exfoliation to remove pore-clogging debris for more even, radiant skin.

Pomegranate Extract

Packed with antioxidants for strong, revitalised hair and improved scalp health.

Prickly Pear Cactus

Soothes and hydrates the skin while strengthening the skin's natural function as a protective barrier.

Probiotic Biome Blend

Probiotic Lysates

100% Australian made probiotic ideal for skin application that can help create an ideal environment for your skin to thrive when compromised by outside elements and bad bacteria.

Probiotic Super Blend

To assist with balancing our tummy health and allow the body to better absorb all the nutrients and vitamins it needs!

Raspberry Extract

Helps to promote skin hydration and protects the cells from excessive water loss.

Rose Petals

With a variety of vitamins, antioxidants, and minerals, Rose Petals are fantastic for tackling dry skin. It also offers astringent properties, making it an excellent combatant of acne, redness, and inflammation.

Rosehip Oil

For a boost of antioxidants and anti-inflammation to aid skin regeneration, wonderful for all skins types even breakout prone through to eczema.

Salicylic Acid

Renowned for its ability to exfoliate the skin, unclog pores, and effectively combat acne and blemishes.

Sea Buckthorn Oil

Rich in vitamin C, A and E and in Omega-7 to moisturize, renew and rejuvenate the skin

Seaweed Extract

Powerful antioxidant to protect skin against cellular damage.

Selenium

An amino acid and antioxidant with immune boosting benefits that can help fight free radicals.

Shea Butter

Can help boost skin moisture, as well as soften and hydrate dry skin.

Silica

A mineral and nutrient to help improve and support collagen production, skin strengthening and improving the skin structure, whilst also being a powerful anti inflammatory.

Silymarin

Antioxidant and anti-inflammatory properties regenerate your skin while boosting elasticity and improving your skin's barrier function.

Sodium Hyaluronate

Sodium hyaluronate has incredible hydrating benefits. A humectant, it attracts water to thirsty skin cells helping to combat dehydration, repair a damaged barrier, and improve the appearance of ageing concerns.

Squalane

Anti-inflammatory properties that can reduce redness and swelling, as well as moisturise the skin and reduce the appearance of fine lines.

Stinging Nettle

A natural botanical extract and antioxidant with powerful anti inflammatory benefits, improving blood circulation, retaining the skin's natural moisture, whilst also relieving concerns of eczema & dermatitis.

Sunflower Oil

Sunflower oil is packed with linoleic acid to fortify the skin barrier and encourage moisture retention to guard against dehydration.

Sweet Almond Oil

Rich in vitamin E and antioxidants and loved for its moisturising and nourishing properties.

Tasmannia Lanceolata Extract

Helps reduce redness and puffiness associated with inflammation, also a powerful antioxidant to help strengthen and protect skin cells.

Tocopherol

Antioxidant and hair hydrator that boosts scalp health and increases hair strength.

Tomato Extract

Helps shield skin from UV and pollution damage with rich antioxidant benefits. This natural skin booster also aids in oil regulation which makes it a great ally for oily, congested and acne-prone skin.

Vitamin B1

Vitamin B1 is involved in the flow of electrolytes in and out of muscle and cells. It can help boost energy levels.

Vitamin B2

An antioxidant that can help strengthen immunity, and stimulate healthy skin growth.

Vitamin B5

Also known as Pantothenic Acid, a potent B Group Vitamin and essential nutrient. With mood & energy boosting benefits, supporting skin healing and repair, and also being a powerful anti inflammatory.

Vitamin Biotin

Can help maintain the mucus membrane of the skin to help the skin glow.

Vitamin C

A potent antioxidant and vitamin which we already know and love! Immune boosting goodness, whilst also promoting skin healing and repair, fighting free radical damage and maintaining collagen production.

Vitamin D3

Aids in absorption of calcium for better bone health and growth.

Vitamin E

Soothing for the skin and delivers significant antioxidant properties.

Watermelon Extract

Potent hydrating properties for plump firm skin. Rich in antioxidant protection.

Wild Mint

Mint leaves are rich in anti-septic properties which prevents the skin from developing spots and rashes.

Zinc

In addition to its anti-inflammatory properties, zinc may help clear acne-causing bacteria from the skin and reduce oil production.